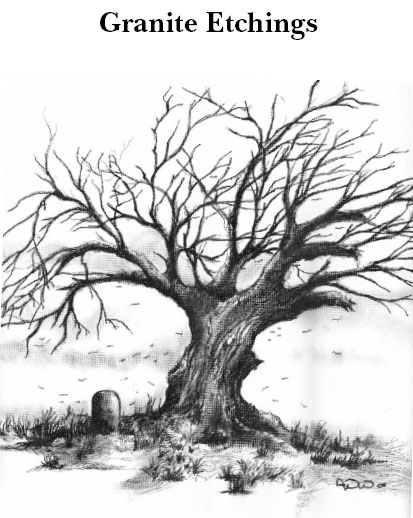 I really hate this time of the year; the beginning of spring and the end of winter. It starts to tap me on the shoulder five months before the anniversary of her death. Though it's only been four years, our kids seem to use the day as a jumping point every year. It is as they are refueled by the memory that I refuse to revisit. The memories, they overtake me and swallow me up like the seashore.
We relocated six months after she went home. I purchased four acres and a four bedroom modular home. They didn't like the change, but welcomed it with open arms. That was what amazed me the most; they pushed on quicker than I thought they would, faster than I ever can. At times I still feel lost. Resiliency can be questioned but never explained. It seems to be the power that drives certain individuals to achieve their goals above and through the pain. Our children have always impressed me.
It is like the feelings that came with the end of my life was just yesterday, and the memories are refreshed on the walk to the corner of the property; each step taking me back in time, making it hard to focus on the task at hand. It's an area of the yard that I just don't stop at for more than two passes of the mower.
All the people that threw out that damned useless quote, "I'm here if you guys need anything," should be spit on. None ever came after the fuss over the funeral proceedings and where the money was going. My mourning time was taken by family and "friends" coming by to see what insurance we had, what I was gonna do with her clothes and knickknacks, and what was I gonna do with the kids. Like the children were not mine. The in-laws were sending letters a week after the funeral through attorneys, telling me that I should give in and avoid a long and costly legal battle. How in the world do people consider that they are better than the next person? I knew my feelings were correct when I stopped trying to fit into that family. Simpletons.
The hours after the services, the house seemed so empty and quiet. There was no motion in the rooms at all. The kids had went to their rooms. I knew that they were as tired as I was, they had been like I was for the previous four days—up in the middle of the night, trying to see what could have been done differently. We would end up in the kitchen talking and thinking but always coming up with the same answer . . . . She's gone. There is no turning back time.
I really wish, now, that we would have stuck to our pattern. We used to make sure we kissed both hello and good-bye. It was our pattern until our kids grew and became nine and ten years old. Our schedules changed. We stopped talking. We went to bed at separate times. We ate dinner in different rooms.
We watched television more than we did each other. We moved to different worlds, and our universes only collided on the third Thursday and twenty-fifth and two days before birthdays. We didn't argue. We just didn't talk. We would leave notes for each other about the goingson in the week. I still find myself sitting in the family room looking at the years.
I blame myself for not staying the course. I think we allow the change to come from the outside, when other parents talked about us kissing our kids in public. "It doesn't look right," they would say. If we would have just stayed closer, she would not have went home.
This year is a little different than last. We just recently found out that the clown that caused my life to leave in a hurry, had been arrested some seventeen times, was just arrested again for DWI. Probation is a waste of time. It just allows that counties to make money off criminals in the guise of restitution. Four years have passed and not one dime has reached any of us. Even the day that she was tucked in for her nap, he was at his house on a PR bond . . . living.
It seems as if this walk gets longer every time I have to make it with these kids. Last year, we made the walk singing her favorite songs; the year before that we did her silly jokes. This year is different. All the pain is back. We just walk holding hands with each other and silence. I am often reminded of her by the slide and bump of her cell phone in my pocket. For the past three weeks, I have been trying to hum the silly songs that we would leave each other during the day. My boys would tell me that I was whipped because I would say a quick poem into the phone and hang up smiling. I'd tell them that it was "the way" that I did things like that, not because I was henpecked. They didn't understand then and I am sure that they don't understand now.
I think our friendship survived for as long as it did because we kept it close to the vest. What happened in our house stayed in our house. Our brothers and sisters would ask from time to time how our relationship was doing. You know, just being nosey. They asked our kids after the funeral, but none of them said a word to anyone until we arrived home. At the time, I thought it a decision of a lifetime, they came to me the night before the funeral with their plans of keeping quiet until after they arrived back home. Talking would only make the tears flow again, and that's not what Honey would want out of them they said. I was impressed by their resolve. It encouraged me to agree. Sometimes, just sometimes, silence is golden.
I can stand firm as I did then in my decision. The determined look that they carry in their eyes now is the same look she would have every day, that's why I was so taken with her. Smart, strong, sexy, and outspoken; these are the inherited qualities that our children had gotten from her.
If she was rated on the Mohs' scale, she would have been rated an 11. I miss her so much. Especially today of all days, it's like I am breathing in sand and gristle with every breath.
We arrived at the small metal picket fence, which had been painted to resemble a white wooden picket fence that surrounded the parcel of ground that she has been napping in. Her urn was carried here by our youngest daughter, our sons made the little coffin that it was placed in, I had dug the grave, our oldest daughter sang the song that still fills the wells of my eyes each time I hear it, "He Looked Beyond My Faults."
There is nothing else that I can say except that this day should be attributed to me. We should not have bought a house just because it was a corner house, and the bend of the yard made the house look expensive. I should have put up a reinforced fence the first year. All the news stories about vehicles traveling into the homes of others while they slept should have been enough for me to do what was needed. I should have taken the warning. I should have put up the fence the first time we talked about the dangers of living on the corner, but this was after two years of living there. Damn a neighborhood association. That's why I never paid any dues or signed any contracts from the first day that we moved in. But she wanted to keep the peace between neighbors. Somebody else did the diving into our lives and setting up the end of my life.
I failed her. I failed my family. I let our children down.
None of us have made the move to open the gate. We made a few comments about the amazing growth of the peach tree that stands in the corner of her parcel of land. I didn't take the time to notice that the peaches were making all the branches droop. I just imagined that the tree felt as bad as we did and wanted to lend some support to us.
The out in-laws came last year. It was their only year. Our kids invited them, or should I say begged them to come. They didn't enjoy the songs that were sung. They were her songs—they didn't know her at all. They said that it was just tasteless, that I had poisoned and corrupted the minds of some beautiful children. They had forgotten that they were the same people that made our kids hate them in open court. They undoubtedly had forgotten that they had said to our kids that they wouldn't amount to anything living in a house with me. They didn't come to three high school graduations, nor did they send a card. This year will be the last year for high school graduation and the first for college. It is now apparent that our kids will keep the conversations light and short when dealing with them. They were not contacted this year. Needless to say, when they left, we had a lot of food to take to the Midnight Mission in Dayton.
Our kids are just that, our kids. They've already worked over the separation a long while ago. Now they have to face dealing with selfish people wanting to do selfish things with whatever they can get their hands on. In the two hours that they were here, this is before we took that long walk to her, there was still talk of how much money was gotten from the insurance policies. None of our kids answered; they just changed the conversation: twice. Smart kids. I just sat and smiled.
The memory is tough enough. Now, today, I am living this all over again. I think that I only broke two plates this morning. After breakfast, the only conversation that was keeping me company was silence, and he kept pulling the scab off the old sore reminding that's she gone and hurt began its long, drawn-out commencement speech all over again. I think today was the first time that I held back the tears and moved on with my housework.
I miss her.
It finally felt good not to sit and cry.
Our first days were so difficult. I really thought that we would fall apart; three kids in four five years. I went to work, and she stayed home through the week, but I made sure that she was out of the house on Saturdays and some Sundays. This was her time. I saw my mother melt down too many times, and I wasn't gonna have my wife face that. It was tough, but we made it.
There were days that passed and our first names were never used in conversation. I think that this went on for several years. We would talk and talk for hours at a time, laugh at the stupidest things we saw and heard while we were out and about. Terms of endearment were used rarely; we somehow knew when we started talking where the conversation was directed. Our children knew, after a while of maturation to follow the age-old rule, "Children should not be involved in adult conversations." It worked for us.
She worked for me.
Our kids had a good foundation. This is why we are here on today to honor our life and where she has taken us. Our youngest son was the first to coal out her granite etching, write a short note, and place it in the bottle. We all followed suited. I put the cork in the bottle this year to seal in our love and memories. It's still hard for me to say her name aloud, but to read it again makes my eyes burn. I handed everyone a peach as we left her parcel of land. Our eldest son reminded us that we were to meet the charter boat in Galveston by five thirty in order to sail the bottles by sundown.
She loved to fish off shore.